Hey affiliates,
Good news! You already know how excited we are to work on Positive Intuition by Sonia Choquette. And hurray – the offer is now Evergreen and it's LIVE in CAKE!
Sonia Choquette is known as the world's foremost expert on the subject of human intuition. She has written 23 bestselling books on the subject (with her books being published in 40 countries and translated into 37 languages), and she has been frequently featured on CNN, ABC, NBC, Inc., USA TODAY, Los Angeles Times, and The London Times. She holds a Ph.D. in metaphysics from the American Institute of Holistic Theology and is the host of her own weekly radio show, Six Sensory Living.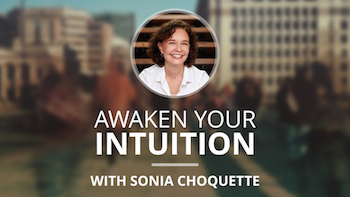 In this Introductory Course, Sonia will be giving some of the best tools from her 35 years of experience doing almost daily one-on-one intuitive consultations for tens of thousands of people.The quality of the product is so high that it has a keep rate of 90% and it received a quality score 8.9 out of ten by our customers.
Mailing Window:
Emails can go out on any day of the week. Once people opt in to receive a free introductory course they will go through a series of lessons to guide them through. The funnel is 14 days long.
If you have a blog on spirituality and self help, you'll definitely want to consider mailing for Positive Intuition.
Creatives have already been uploaded to CAKE – feel free to grab your links and mail, mail, mail! 🙂 For your convenience I've attached landing page copies below in this email.
Cheers,
Miriam

Director of Partnerships
==================================
email copies goes here:
Email #1 – Landing Page
Subject: [First Name], your unrealized extraordinary gift…
[body]
You may not be aware of it yet, but you have an extraordinary gift inside you.
A gift that, when unleashed, will help you:
– Reconnect with your real, authentic self… a part of you that knows exactly what your life's true purpose is.
– Make positive, better, and effortless decisions in all areas of your life (relationships, career, health and more).
– Influence your finances — guiding you into the lap of opportunities.
– Explode your creativity — leaving you with too many good ideas.
– Understand your body — tapping into an immense, inner healing power.
– Access your higher self — banishing loneliness forever and accessing deep spiritual guidance.
– And much, much more…
Do you know what it is?
It's your INTUITION.
Go here to learn why activating your intuition is so important >>
In today's world, learning to trust your intuition is the key to thriving.
In fact, many of the world's most extraordinary achievers like Richard Branson, Steve Jobs and Elon Musk have stated they trust their intuition more than anything else — and let it guide them to the peaks of achievement.
The problem is, few of us truly know how to recognize and trust messages coming from our intuition.
Which results in a lot of feelings of confusion, disappointment, frustration, and dissatisfaction with our lives.
But that is about to change.
Sonia Choquette, America's #1 intuition expert, is hosting a FREE 10-day Introductory Course where you can learn how you can activate and trust your intuition to improve every aspect of your life…
>>> Learn more about the free 10-Day Introductory Course here now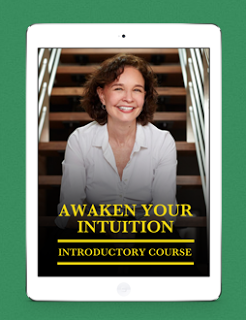 Sonia is the bestselling author of 23 books on intuition, and she's going to reveal some of her best tools, which she's fine tuned over the past 35 years as an intuitive coach, doing readings for tens of thousands of people.
This essentially is a shortcut to ENDLESS growth, abundance, love, money … or whatever else that you want more of in your life right now.
Simply by tapping into the power within you that knows what is best for you.
You can sign up for your Introductory Course now for free:
>> Go here to get your copy of Sonia's free 10-Day Intuition Introductory Course
[AFFILIATE SIGN OFF]
P.S. Napoleon Hill wrote in Think and Grow Rich:
"The great artists, writers, musicians and poets became great because they acquire the habit of relying upon the still, small voice that speaks from within. It is a fact well known… that the best ideas come through so-called 'hunches'."
This Introductory Course is your chance to learn how to create these hunches — at will.
Get your copy and finally Activate Your Intuition today >>
Trust me, this is an opportunity that you don't want to miss.
==================================
Email #2 – Landing Page Reminder
Subject: Reminder: Your Intuition Training is Live
[body]
Hey [First Name],
Friendly reminder, your free 10-Day Introductory Course with America's #1 Intuition Coach, Sonia Choquette, is still available.
Make sure you get your FREE copy here >>
I'm just making sure you're aware of this brand new Intuition Introductory Course on awakening and strengthening your intuition…
And using it to improve your relationships, find money making opportunities, set goals aligned with your life purpose, reach your soul's and heart's deepest desires faster — and never, ever having to worry about making the wrong decision. EVER again.
Plus, it's taught by none other than America's #1 intuition expert Sonia Choquette, who's written 23 books on intuition (translated into 37 languages).
In short, this is an opportunity you don't want to miss out on.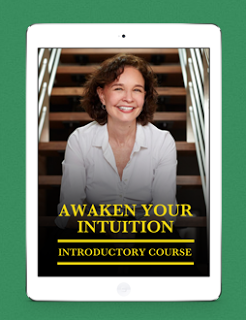 In this remarkable 10-Day Introductory Course you'll…
Learn How To Always Make The Right Decision…
You will immediately receive a short video lesson on how many of the world's most successful people make decisions based on intuition, instead of rational thinking, and how you can too.
Discover Why You Need To Develop Your Intuition Into A Trusted Force To Guide Your Life…
Develop a more intimate relationship with your intuition in a 3-part Positive Intuition lesson series on how you can instantly and dramatically transform every aspect of your life with the spiritual guidance of your own intuition, without mistaking its guidance for egotistical, or wishful thinking.
And Receive a FREE Online Training With Sonia Choquette…
And lastly take your learning deeper in your FREE 60-minute Online Training with Sonia Choquette, where you'll learn how you can make intuition into a powerful force in all aspects of your life.
>> CLICK HERE to sign up for this Introductory course now
[INSERT AFFILIATE SIGNOFF]
P.S. Do you know the name "Sixth Sense," given by scientists for intuition, is kind of a misnomer? Because as Sonia says, intuition is your first and foremost skill. It's what you're born with. And you started using it long before you learned how to use your other senses.